Sandy Lake Improvement Association (SLIA)
Archives, Website Links and Other Miscellaneous Lake Information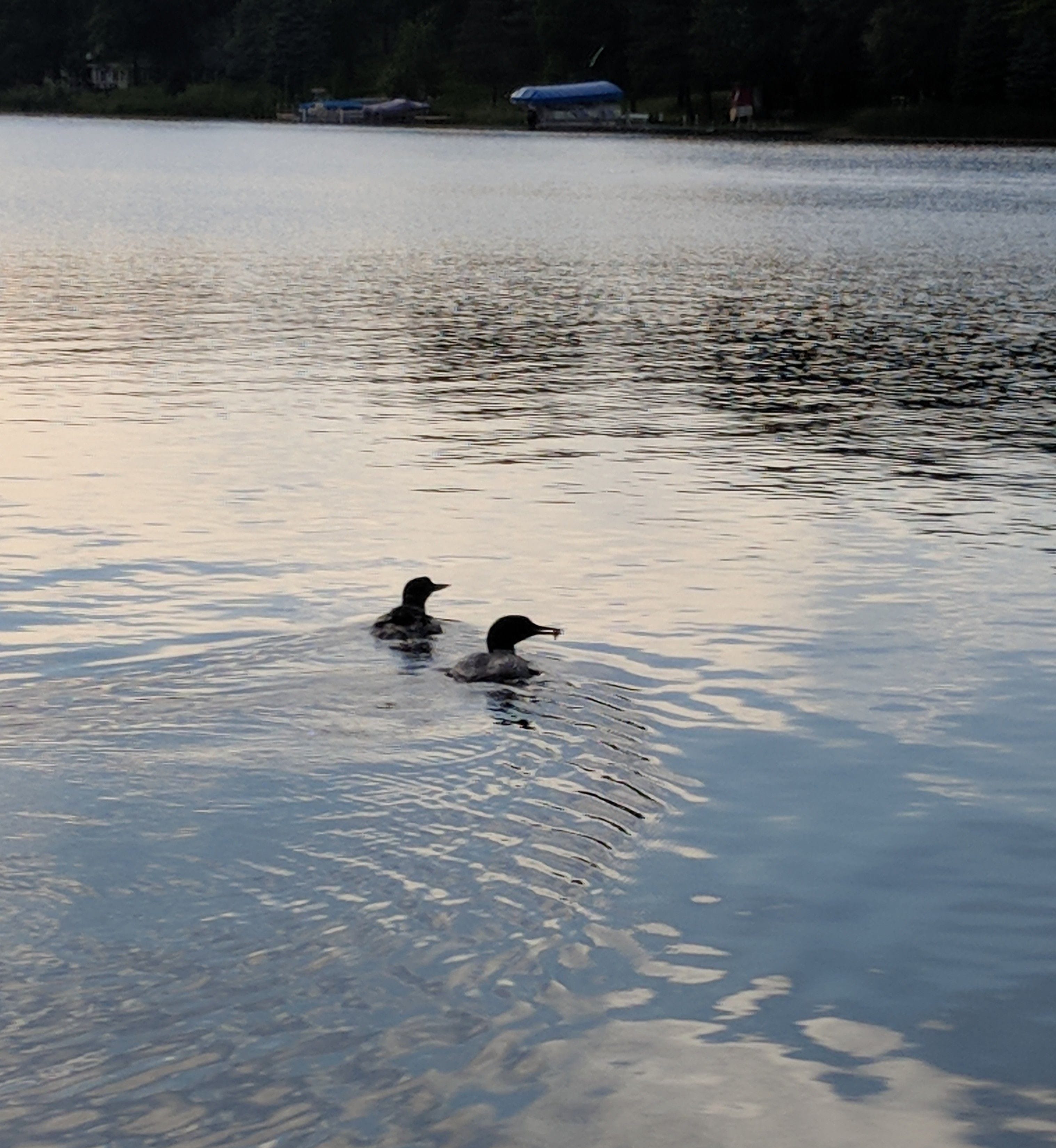 We are happy to see the Loons back again this year! There is nothing more beautiful than seeing Loons on our lake and listening to their soulful call at night while sitting by a lake campfire.
Prevent Oak Wilt Don't prune or cut Oak trees from April through Late Fall.
The best time of year to prune or cut Oak trees is when the oak wilt disease is dormant and there is no risk of infection. This is from late fall until the end of March. Do not prune, cut, or injure oak trees during the spring and summer months. If a tree wound occurs during this time, apply a pruning sealant or any latex paint immediately.
The Sandy Lake Fishing Contest has been put on hold until further notice. Thank you to all who oversaw the contest over the years and to all who participated.
The Great 8 on Sandy Lake
July 4th 2022 Boat Parade
Congratulations to the Sandy Lake Boat Parade winners and to all who participated!
Thank you to the judges!
More on the July 4th boat parade is on the My Sandy Lake Facebook page.
THANK YOU
... to all the who participated in the July 4th Boat Parade and to the judges.
THANK YOU
... to everyone who lit up the sky over Sandy Lake with a beautiful display of July 4th fireworks.
THANK YOU
... to the Horn family for hosting the 2021 Sandy Lake Picnic.
DNR Bass Slot Limit Inquiry (2009)
DNR response to the Sandy Lake Improvement Association request regarding a slot limit on bass fish.
DNR Bass Slot Limit Inquiry
Sandy Lake Outlet (1986)
The lake outlet drain is 18 inches or 1.5 feet below the ordinary Sandy Lake high water mark as set by the DNR.