Sandy Lake Improvement Association (SLIA)
Welcome to the Sandy Lake Improvement Association (SLIA)
THE SLIA ANNUAL SANDY LAKE PICNIC IS CANCELLED !!
SLIA LAKE MEETING THIS SATURDAY!
Saturday, August 13, 2022
10:00 a.m.
North side boat launch access
Voting at a Lake Meeting
Voting is limited to one SLIA member per residence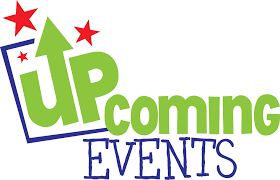 SLIA ANNUAL LAKE PICNIC THIS SATURDAY!
Saturday, August 13, 2022
12:00 p.m.
The annual picnic will be held Saturday, August 13, 2022 at 12:00 p.m. on the South Side Lake Beach Access.
SEE BELOW FOR UPDATES!
SLIA OFFICERS
President:
Jeff Parent (763-442-8278) jparent01@yahoo.com
Vice President:
Jack Sjurseth
Treasurer:
Sharon Fischer
Secretary:
Amanda Thomas
Volunteers
Facebook:
Bonnie Menshek
Website:
Linda Ferris
Secchi Disc:
Terese Cullinan & Ray Peters
Congratulations
to the Sandy Lake Boat Parade winners and to all who participated! Thank you to the judges!
More on this year's July 4th boat parade is on the My Sandy Lake Facebook page
.
Sandy Lake is one of the cleanest lakes in Sherburne County. Boating, fishing, swimming, or just taking in the view, Sandy Lake residents enjoy the benefits of its water quality. Please help us keep our lake clean and safe by following these few simple rules. Be courteous, be safe and have fun!
Prevent the spread of invasive species by carefully cleaning your boat and trailer both before and after using the lake boat launch.

No power-loading of boats at boat launches. Power loading a boat causes significant damage to the launch. Slow down and use a winch instead of powering the boat onto the trailer.

Take your garbage and unused bait with you when you leave.
While boating, circle the lake in a counter-clockwise direction.

Watch for Loons. There is an active pair of Loons on our lake. Please give them distance.

Boat Launch hours are 6:00 a.m. to 30 minutes after sunset. Please respect these hours as both of our launches are within residential neighborhoods.
Our mission is to preserve and protect Sandy Lake for current and future generations.
The purpose of this lake association, and the general nature of its duties, is to preserve and protect, for current and future generations, the body of water in Sherburne County known as Sandy Lake. Promote a sense of community among members through the sharing of information, working on lake projects important to us all, and enjoying lake social activities, together, where all members make a difference in preserving and protecting our beautiful lake.